The Prenatal Yoga/Massage 6 Week Series is taught in Del Ray, Alexandria at 6:45 pm on Thursdays.  Sign up online. Next session starts 3/29.
Taught by Sara VanderGoot, co-owner of Mind the Mat, certified prenatal massage therapist and yoga instructor. See what she has to say about prenatal yoga below.
As a mother of a six month old, I am here to tell you that pregnancy and yoga are the perfect fit.  I practiced yoga throughout my entire pregnancy and it worked wonders on my mind, body and spirit through one of the most challenging experiences of my life: pregnancy, labor, delivery and motherhood.
If you are pregnant there are a lot of things that don't fit like they used to.  Your favorite jeans.  Your favorite cuddling position.  Your bra.  And your exercise routine.  The "no fit" phenomena can be frustrating because it requires us to change.  Resisting the change only makes it worse.  Instead, we can choose to see pregnancy as an opportunity to learn, grow, and discover new things about our bodies and ourselves.
Let's start with your lovely hormones.  We know, and so do our partners, that pregnancy can be emotionally challenging due to constant hormonal shifts.  Studies show that yoga releases "pleasure" hormones in the brain similar to those that are released when lovers touch or when a mother breast feeds her child.  Yoga counteracts stress by reducing cortisol levels.  It is a natural anti-depressant.  It makes your brain happy!  In addition, taking a prenatal yoga class is a great way to meet other pregnant women and become part of a community.   Being in a positive, supportive environment where you can talk to other women like you is a great emotional booster.
Now for your sweet breath.  Many pregnant women report shortness of breath due to a growing uterus putting pressure on the diaphragm. One of the first things you learn in a prenatal yoga class is how to breathe more fully.  Deep breathing expands the rib cage, taking pressure off the diaphragm and creating more space for your vital organs to function at their best.  In addition, learning how to breath effectively will help you stay calm when you need it most during labor and childbirth. When you're in pain or afraid, your body produces more adrenalin and less oxytocin, a hormone that helps labor progress.  Deep breathing aids relaxation and the production of oxytocin.
Another thing to be aware of when you are pregnant are your precious joints.  Your joints are more vulnerable during pregnancy because the hormone relaxin is present in your body in 10 times its normal concentration.  Relaxin plays an important role in opening the joints of the pelvis so your baby can pass through.  Unfortunately, relaxin can also cause abnormal motion in other joints, resulting in inflammation and pain.  In addition, the extra weight you carry during pregnancy can stress your joints.  Yoga is an ideal way to stay in shape during your pregnancy because it keeps you flexible, tones your muscles, improves your balance, and stimulates circulation, with little, if any, impact on your joints.
Many pregnant women are concerned about their poor abdominals.  Your abdominals don't need your pity, it's your beautiful back that needs your attention.  As your baby grows, your abdominal wall stretches to accommodate your expanding womb.  As a result, your abdominal muscles lose their ability to perform their normal role in maintaining body posture and your lower back takes on the extra weight from your torso.  In prenatal yoga class, you will do safe abdominal strengthening exercises designed to take pressure off your low back as well as low back stretches to ease discomfort.
Another part of your body you will become intimately aware of throughout pregnancy and after is your dear pelvic floor. Keeping your pelvic floor toned is essential to prenatal health.  The pelvic floor is related to urine control during and after pregnancy.  A taut pelvic floor also helps during the pushing phase of labor and facilitates smooth delivery.  In a prenatal yoga class you will do exercises that engage and strengthen your pelvic floor.
As you can see, yoga for the pregnant has many benefits.  Others include aiding in proper fetal positioning, decreasing hypertension by lowering blood pressure,  as well as prevention and relief of neck, shoulder, and sciatic pain.
If you already practice yoga regularly, it may still be the perfect fit for you to stay in shape during pregnancy.  If you haven't tried yoga before, pregnancy is the perfect time to start.  No experience is necessary.  The beauty of yoga is that it is adaptable.  All poses have variations for beginners as well as for the first, second and third trimester.  Yoga will provide you an opportunity to listen to your body and gain a deep awareness of your body's new needs.
Join us this Thursday, May 3rd from 6-9 pm in our cute little neighborhood of Del Ray.  The first Thursday of each warm month (May through September) is a celebration of this neighborhood and the small businesses surrounding it.  The theme is Health & Wellness–how fitting!  Come by and experience why Del Ray is know as "Well-Ray"
Mind What Matters.  MtM is committed to empowering you to obtain a healthy lifestyle.  But we also understand that many in this world are lacking the resources necessary to maintain a healthy body.  MtM was co-founded by a Doctor of Physical Therapy and graduate of Marymount University, a local physical therapy program.  Join us this month to practice Pilates on the Earth to send the MU DPT students on their Physical Therapy mission: Manos Abiertas!
Your Earth Day donation will go directly to Manos Abiertas, an assisted living facility dedicated to the care of individuals who have been diagnosed with profound physical disabilities. Your help assists Manos Abiertas procure resources and supplies that provide treatment and comfort for those with Cerebral Palsy, terminal illnesses, and degenerative diseases. For more information about Manos Abiertas, please visit https://www.manosabiertas.org/eng.
Marymount University's Doctorate of Physical Therapy (DPT) program sends students to Manos Abiertas to provide medical aid, administer physical therapy services, and conduct general wellness screenings. Team up with MTM and MU's DPT students to reach out with Manos Abiertas (Open Hands), to make the world a brighter place on Earth Day.
Pilates on the Earth: April 22nd 2-3pm, $15 Sign Up Now!
Located on the grass in the Bean Creative field (across from MtM)
What is Therapeutic Yoga? Yoga for people with specific injuries, limitations or conditions as well as for those who have not done yoga before. This workshop is taught by Marianne Meyers, the only Body Balance Yoga® Therapy certified teacher in Northern Virginia. In class, a strong emphasis will be placed on alignment. Props will be used to facilitate postures. Marianne has used yoga therapeutics to find skeletal alignment in her body despite lumbar scoliosis. In this workshop she will help others find their bodies' structural integrity through yoga as well. She will also explore with participants how we work with and against gravity in our daily lives and its subsequent effect on our nervous systems.  $96 for 6 weeks.  Sign up here.
When it comes to pregnancy, many women are in awe of how miraculous the process is and then in shock at the state in which it leaves their body. I have no experience being a biological mama, but time and time again I hear from patients who are not surprised they have forgotten the pain of delivery; but are concerned that things like incontinence and a newly shaped belly will be a life long issue.
In the first trimester, women most often experience low back pain. This can easily be remedied by some instruction in body mechanics, positioning, and some exercises to help increase stability through your low back and pelvis. As you know, as your pregnancy progresses and on into breastfeeding, your body releases hormones that allow for increased mobility and flexibility. Without this change, there is no way little Timmy or Sweet Susie are going to come out of your body naturally. When these changes begin to take place, it is valuable to check in with a physical therapist to see if you need to use a sacroiliac belt ( to help keep your pelvis a bit snugger) and reduce too much movement. Truth is gals, once the low back pain kicks up…its more than likely gonna stay slightly obnoxious for the remainder of your baby baking time.
In the second trimester, we add diastasis recti to the mix. This is where your abdominal muscle (rectus abdominus) begins to separate and move laterally across your belly. Because your babe needs more room to dance, sleep and practice baby kung-fu; this is totally natural. It is not always aesthetically pleasing to mommies, and from a PT perspective can be part of why your low back pain progresses. There is not much as practitioners we can do for it in the prenatal stages, however postnatal physical therapy is fabulous for getting your abs to heal and you bikini ready..and getting your anatomy more biomechanically sound of course.
The third trimester is when things really get into full swing. In addition to the low back pain and diasasis, we include frequent urination, leg edema, fatigue, shortness of breath and constipation. Pelvic floor strengthening can help not only with frequent urination, it will also condition your body for delivery and incontinence prevention. Leg edema can be relieved with some lymph drainage and positioning instruction. Shortness of breath is due to the baby blocking the descent of the diaphram and by your third trimester can limit by as much as 4 cm. The elevation of the diaphram can make shortness of breath worse when you exert yourself. There is hope: with positioning, postural exercise and breath work we can get you comfy again. Constipation is another opportunity to use breath work, positioning, and some hands on stimulation to help things move on out.
Baby Is Here. Im Pooped, and You Want Me To Come To THERAPY?
YES! All women should follow up with a physical therapist after delivery of their baby. Beyond aiding in pain resolution and educating you on mommy and baby mechanics you will receive treatment for the following:
Low Back Pain
Diastasis Recti
Scarring
C-section, episiotomy or perineal tear
Pelvic Floor Weakness
Prolapse of your organs: vaginally or rectally
Urinary or Fecal Incontinence
Pelvic Pain
Treatment for these and other concerns often includes :
Pre and Post Natal Yoga and Pilates
Soft tissue mobilization
Myofascial Release
Deep Tissue Work
Pilates Based Exercise/ Including Reformer
Postural Exercise
Lifting & Mechanics Techniques.-Kegels- We will show you how to do these CORRECTLY! Great for restoring your body, reducing symptoms, and even improving your libido and sexual satisfaction.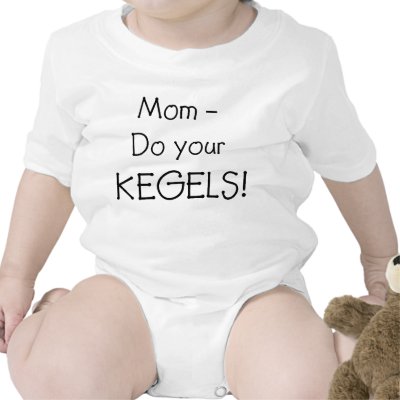 We know that you have a lot on your plate with your new addition. We know that when baby sleeps you should be sleeping and frankly that doenst leave you with much time. We strive to do what we need to do in each class included in a workshop or the ongoing classes each week.
Please call us with questions about how to deal with aches and pains of your pregnancy and how to efficiently work through some of the lasting bodily changes. Feel free to call with questions regarding classes and concerns regarding how pilates, yoga, and physical therapy can play a role in your pregnancy.
To your health,
Dr. E
Men and women across the nation have reaped the benefits of yoga and pilates for decades. Participants enjoy the integration of stability, strength, and flexibility, in addition to stress management and an improved sense of well-being.
This approach to quality health through movement is consistently the desire of movement specialists, namely physical therapists. Mind The Mat: Pilates & Yoga is a studio owned by two doctors of physical therapy and a yoga instructor. Their classes are focused on providing class goers with a healthy dose of fitness with the bonus of information regarding injury prevention and health promotion. By incorporating functional movements into yoga and pilates classes, the body learns how to move in more biomechanically sound movement patterns and therefore becomes stronger and more stable in class and in daily life.
The best way to optimize human body function is to have a diversified routine. Utilizing cardiovascular routines for heart health, agility moves for speed, balance, and coordination, resistance training for muscle power development, and mixing these few examples up, increases endurance and conditioning. Mind The Mat integrates these and others into fusion classes such as pilates boot camp, pilates barre, core yoga flow, and yoga for the stiff and terrified. The classes are appropriate for everyone, and include modifications to crank up the intensity and others to create a gentler effect. Regardless of your age, and current level of function; Mind The Mat: Pilates & Yoga has a class for you.
Click to Enroll.  Spring Forward with our 2012 Spring Clean Eating Cleanse! This is a guided 8-day group food-based cleanse, led by Mind the Mat Yoga Instructor and Certified Holistic Health & Nutrition Coach Amy Arnold. Lose Weight* Reduce & Eliminate Cravings* Gain Clarity* Reduce Anxiety & Stress* Reduce Allergies* Get Clearer, more Radiant Skin* Enjoy Restful Sleep*Increase Overall Vitality* Enjoy fresh and clean whole foods every day! Yummy fresh fruit, vegetables, nuts, grains, juices, soups, smoothies and even select animal protein if desired. This is not a diet and is not about starvation. You will eat until satiated. We simply remove foods and liquids that inflame and congest your body and fill it with nutrient-dense food that supports you. Here's What a Recent Cleanse Client Had To Say: "My cleanse with Amy was amazing. Not only did it help me lose five pounds and kick my reliance on artificial sweeteners and diet soda, it helped me refocus during a time of great stress in my life. My greatest endorsement is that since going off the cleanse, I haven't reverted back to my old way of eating. Throughout the process, Amy was my calm, yet steady guide always ready to answer my many questions. I highly recommend a cleanse with Amy to anyone struggling with a dependency or toxic influences in their life." CLASS DATES: Saturday, 4/21 – 1pm-2:30pm – Cleanse overview/kickoff. Saturday, 4/28 – 10am-11am – Cleanse begins upon awakening – optional guided tour of farmer's market or Whole Foods (Amy will send out details as we get closer). Tuesday, 5/2 – 7pm-7:20pm – Quick cleanse check-in via teleconference. Saturday, 5/5 – 1pm-2:30pm – Cleanse celebration class – discuss transition. Cleanse officially ends upon awakening on Sunday, 5/6. The 2012 Spring Cleanse Class includes: *15 Days of Professional Support *Two in-person classes *1 Teleclass *One guided-tour at the Del Ray farmer's market OR Alexandria Whole Foods pending seasonal status *Customized Cleanse Guide *Detoxifying Recipes *Email Tips & Support *Yoga, Meditation & Breathing *Energetic Techniques to Enhance Cleanse *Journaling & Self Reflection *Online Group Forum Support *Green Smoothies e-book with 60+ recipes! $89.00
Postpartum Pilates is offered monthly with Dr. Megan Brown, Physical Therapist, Pilates Instructor and Co-Founder of Mind the Mat.
Next Session:  Saturday, March 3, 4:00-5:15 PM Sign Up now to reserve your sport, this class fills.
Do you want to make sure you are working your abdominals correctly after having a baby? Don't do it alone! Join Doctor Megan Brown, Physical Therapist and mother of two for this post-baby pilates group session. The postpartum body is not only recovering from child birth but also from hormone induced loose joints and stretched out abdominals. It is crucial to start with the correct pilates exercises otherwise we can do more harm than good. In this one time Pilates mat class you will: be assessed by a physical therapist and professional pilates instructor, learn how to safely strengthen your abdominals, learn how to breathe correctly in order to gain core stability, learn correct body mechanics when caring for children of all ages, reduce low back pain and improve your posture. This one day workshop is for you, mom, so leave the little ones at home and come pow-wow with a group of moms interested in working their cores correctly!
Join us for our HEATED HEART FLOW class in Arlington at 7:45p on Valentine's Day!
As we near Valentine's Day, "What's love got to do with yoga?" seems like a fitting inquiry for someone like me who is head over heals for yoga.
Most folks who practice yoga have discovered that the body is connected to the mind and the spirit. In other words, we are not just our bodies. What we do with our bodies affects the rest of our being.
The original Yogis believed that we are multi-dimensional beings and that each dimension of our self interacts with the other dimensions. They held that our self is comprised of our physical body, our energy or "Prana" body, our personality (often the source of judgments and stories), our spiritual awareness, and moments of bliss, which we experience when the various dimensions of who we are come into balance. Yogis call this state Samadhi. Samadhi is a feeling of universal connectedness and love.
How does yoga help us reach Samadhi?
Let's start with the physical body. Many studies show that yoga is fantastic for cardiovascular health. For example, Ujaii breathing and gentle Asanas (poses) induce a state of deep relaxation and lower blood pressure, reducing hypertension. By contrast, a power Vinyasa (flow) class might increase heart rate and strengthen the heart. Both are beneficial in different ways.
Love and the heart organ have long been associated. If we are multi-dimensional beings, if what we do to our physical body affects other aspects of our self, might the same practices that benefit the heart by association help us to give and receive love more abundantly in our lives? Yogis would say yes!
Yoga is not only good for the heart, but also good for the brain. Studies show that yoga stimulates "pleasure" hormones in the brain similar to those released when lovers touch or when a mother breastfeeds her child. Yoga is a natural anti-depressant. When we feel relaxation, pleasure, and happiness we are naturally friendlier and more loving.
Yet, is it simply the physical benefits of yoga that help us to love?
Let's take a deeper look. What may seem like a yummy stretch at first glance can actually help us to forgive or find compassion. Take Ustrasana (camel pose) for example. It is a deep front extension. We are on our knees. Our chest, shoulders and rib cage open as we lean back and reach for our heals. It's a challenging pose that requires us to be fully aware, fully present in the moment, so we don't hurt ourselves. It requires that we listen to our bodies and have compassion for ourselves if there is pain in the posture. We must accept it if our body is not ready to do what we want it to. Full presence. Active listening. Compassion. Acceptance. Sounds a lot like love. Here the process of yoga teaches us about the particulars of loving.
As we all know, giving and receiving love can be challenging. So can yoga. Neither one are about instant gratification. Both are about long-term commitment. One of my mentors says when he wakes up in the morning he often thinks, "I should do some yoga." Another thought follows, "I hate yoga!" But, his commitment to the mat gets him there and when he is done with his practice he thinks, "I should do this more often." In the same way, for many of us, our relationship to the people we love (including ourselves) and to love in general is ambivalent. It's natural. Feelings are in constant flux. That's their nature. It's our commitment that gets us through. If we stay committed there is a sense of deep satisfaction that a quick fix can't provide. Returning to your yoga mat time after time helps to reinforce the action of commitment in other areas of your life, including loving.
Last night, I taught a Valentine's Couples Yoga and Massage class. It was inspiring to see so many couples taking time to connect with each other. It was commitment in action and it was beautiful. I was asked if I plan to offer the class more often. My answer is yes! I want to give couples a space to be healthy, have fun, bond, and reinforce their commitment to one another. Stay tuned.
In the end I would say that love has everything to do with yoga. And, yoga has everything to do with love.